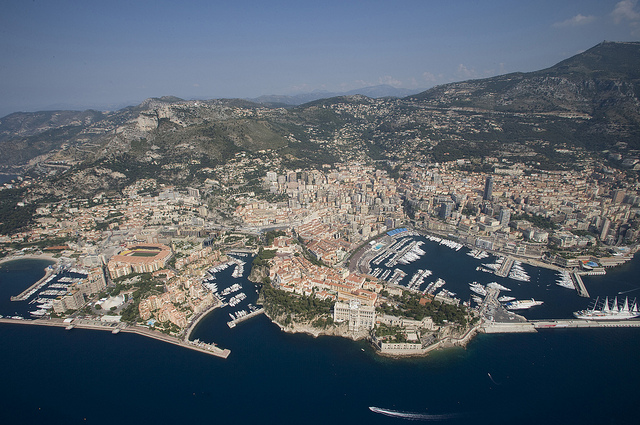 Photo centre de presse de Monaco
If you have lots of money, you will love Monaco. You'll find there a rich night and cultural life, fashion and luxury boutiques, Ferrari and other very expensive cars retailers, first class sport facilities, hotels among the most famous on the Riviera, such as the Hotel de Paris and Michelin starred restaurants such as the Alain Ducasse's Louis XV***, which is precisely the restaurant of the Hotel de Paris. 
If, like many visitors you're on a tight budget, Monaco will not have much to offer, but to walk in its streets  and to visit one or two museums such as the Oceanographic museum, once headed by Commandant Cousteau.
Monaco is an independant state. It owns it exceptionnal wealth to its tax system which attracts here billionnairs from all over the world, and many sportsmen. To its secrecy prone banking system, too, which attracts huge amounts of more or less clean money, and even some not clean at all.
The real Monaco citizens are only 9000 of them. There are around 30,000 foreign residents enjoying this tax system. The currecy is euro. But if you send letters or postcards, be sure to use Monaco's stamps (that's the point anyway, no?)
Monaco has made huge works to expand its territory on the sea. The whole Fontvieille area, next to the Louis II stadium and the nearby harbor are completely artificial.
Go to Monaco
Don't use your car to go to Monaco.
The city will surprise you with its numerous car and pedestrian tunnels, its lifts enabling you to free yourself from the hilly nature of the city. Nothing shabby here. Underground pathways are made of marble and the lighting is nicely designed. The city is easy to explore walking. There's a fairly long way from Fontvieille to the Larvotto, though. You'll be able to use the buses, if needed.
To park is very difficult here, or expensive, or both on some occasions.
The best way is to come by train. It's a 20mn ride from Nice's main station. The bus (line 100) is cheaper but longer (expect 1h from Nice). The line goes as far as Menton.
If you come from Nice airport you can use a cab, of course, but also helicopters. A few years ago, Radio Riviera, the english speaking radio of Monaco said that it was not more expensive to come with an helicopter than with a taxi, if you're on your own. We'll have to check this. Meanwhile, inquire.
Access to the "Rocher" (the Rock, where the castle and the oceanographic museum are located) is restricted and allowed only to Monaco or 06 (Maritim Alps) licensed cars. Anyway you can't park there. So don't go unless you pick up or drop someone or something.
Hotels
Monaco has a lot of first class hotels and restaurants
the most famous one is the Hotel de Paris. Located next to the Casino, it belongs to the SBM, the Société des bains de mer which also owns the Casino. The SBM actually belongs to the state. This hotel has a Michelin 3 stars restaurant, the Louis XV*** headed by Alain Ducasse.
The Hotel Métropole also has a famous restaurant** with 2 Michelin stars. The restaurant is headed by Joël Rebuchon.
The Monte Carlo Hotel Hermitage has a building of special architectural interest.
There are several other 5 stars hotels in Monaco. You can book your room in one of these palaces, or in a more affordable hotel here below, or at least get an idea.
Restaurants
Apart from the two Michelin starred restaurants mentionned above, there are 3 one star restaurants in Monaco. And several other good ones. Use this Michelin guide page to get a list.
For those who prefer to buy their food, apart from the groceries, there is a Carrefour supermarket in the Fontvieille area, West of the country, and a casino supermarket in the center, on Hercule harbour, in front of the open air swimming pool.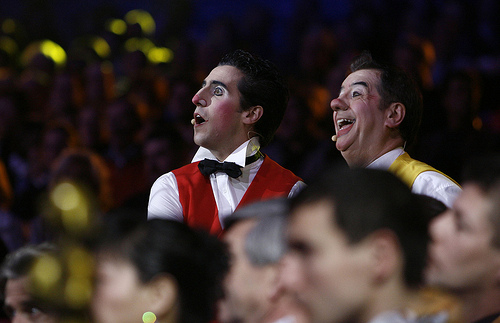 Monaco houses each year several world renowned events.
Sport
the Monte Carlo rally is run in France but the finish line is in Monaco. (Jan / Feb)
the Monte Carlo tennis Open (on clay, in April)
the Formula 1 Grand Prix (may)
Monaco also has a football (soccer) team, the AS Monaco which plays in France's 1st league championship and took part in the 2014/2015 European Champions' league.
Culture
There are also other events, less famous or not recurrent. Agenda.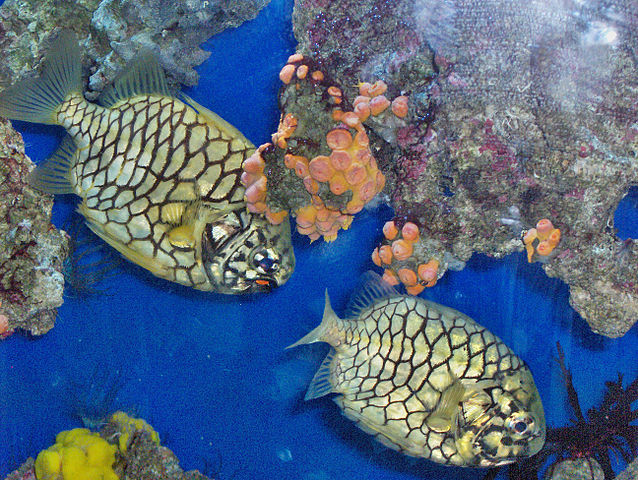 Museums
There are several museums in Monaco. You'll find a comprehensive list thanks to the tourist office. They will give you reasons to visit them.
According to us, the only one worth a visit is the Oceanographic Museum, completely dedicated to the Sea. Worked here Alain BOMBARD when he prepared his famous Atlantic crossing with no food and no water and Jacques Yves COUSTEAU who headed the museum.
Entrance costs 14€ per adult, 7 to 10 per child according to his age. That's not cheap, but if you see one thing only in Monaco, choose this museum. It is open everyday but on Christmas and during the Formula 1 Grand Prix.
There is also a Museum housing a car collection with 100 cars. We haven't seen it yet. Entry costs 6,50€. That's not the Schlumpf collection though...
According to us, the Exotic garden will interest only specialists and connoisseurs.
Monuments
Monaco hasn't really monuments worth visiting. For those who like the princely family, you can visit part of the Palace during some parts of the year.
In the streets
The best you can do is probably to wander in the streets. From Monte Carlo with its luxury boutiques to the Rock with its castle and its oceanographic museum, and also the Casino, the Auditorium terraces and the Larvotto beach you'll enjoy yourself. Note that Monaco enriched itself as time went by with several sculptures of all styles which you'll find in a lot of places and gardens.