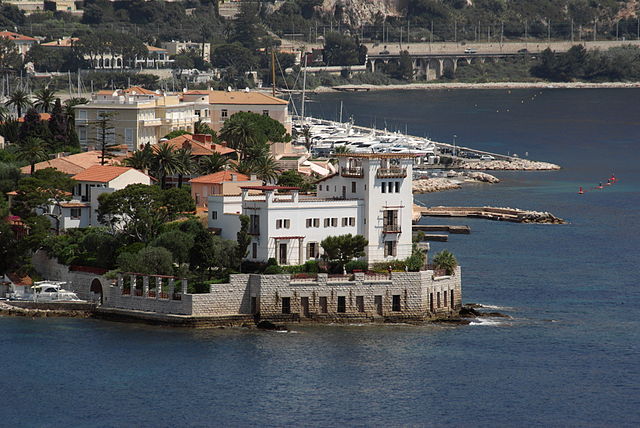 The Kerylos Villa fulfills the dreams of an archeologist, Theodore Reinach. He had a passion for antic Greece. The Villa is built much alike a former Greek villa and moreover it is located in aheaven-like place, on the tiny point ending the Baie des fourmis (ants' bay), in Beaulieu sur Mer.
It belongs now to the Institute of France. It is open to visits every day, from 10am to 6pm usually. In July and August it closes at 7pm. From NOvember to February it is open only from 2pm to 6pm on working days,, apart from public holidays, week ends and school vacations.
Pets are not allowed in.
Villa Kérylos
Impasse Gustave Eiffel
06310 Beaulieu-sur-Mer
Tél. : 04 93 01 01 44