The Maritime Alps is one of the 95 French mainland departements. It has the number 06. It deserves its name with the Mediterrannean Sea on the South and the mountains topping 3300m (11,000ft) North. It is made of 163 cities and villages.
There are 3 parts :
the Coast with its world famous resorts
the medium land (Moyen Pays) with its perched villages, its spectacular gorges, its steep terrain
the highland (Haut Pays) and its mountains, its Mercantour National Park, its rural and pastoral economy
The inland is not known enough. You will marvel at its landscapes, its fauna, its flora and its wilderness. You'll be able to do any sport. Paragliding, ski, rock climbing, hiking, mountain biking, canyoning...
From the red rocks of the Cians gorges to the summits of the Mercantour where, when the weather permits, you can see the Alpin Arc as far as Austria, from the pristin mountain lakes and the multi millenary engravings of the Valley of Wonders to the pastures, from the breathtaking gorges to the perched villages, an infinity of landscapes await you.
The best thing you'll be able to do when you stay on the Riviera is to leave the sea shore and its overcrowded beaches to discover the medium and high lands.
To find places and articles
Use the search form available on each page in the upper right corner
Use our interactive map

.
There are 2 detailled and convenient road maps covering almost the whole departement of the Maritime Alps. It you rent a car and stay here for a while you will probably need one of them or find it handy. If you plan to go further (in Provence, etc...) rather buy a more general one.
the Michelin 341 map
Very readable, perfect for a road map. Scale is 1/150000 (1cm=1,5km). It includes the whole departement with no exception.


the IGN 165 map
There are more information than on the Michelin one : terrain is presented with contour lines. The scale is more detailled : 1/100000,1cm for 1 km. As a counterpart the readability is a little lower than the Michelin one. Beware, the utmost Northern part of the Departement is not on the map. This means the Bonette pass only. But the ski resorts Auron and St Etienne de Tinée are on the map.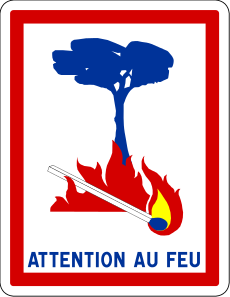 We remind you that the Mediterranean forest is very fire sensitive. A simple cigarette butt can burn a forest. Camp fires are forbidden.