Page 7 of 7
The relief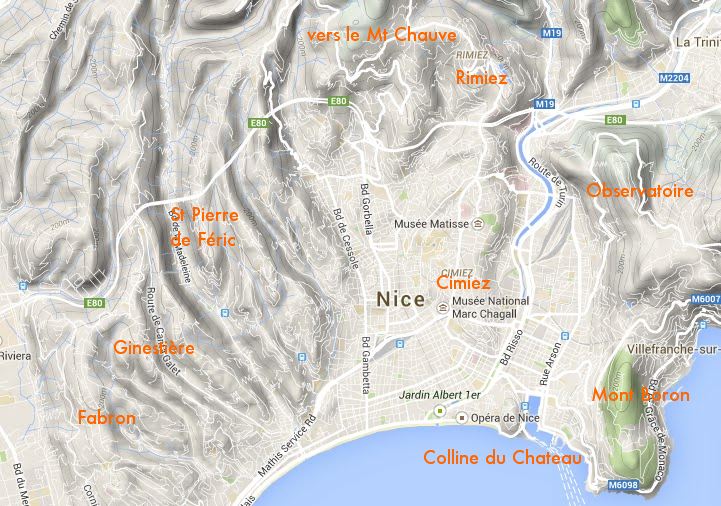 Nice is far from being flat. The hills around are as high as 900m (le Mount Chauve d'Aspremont - the Bald mount, North). The highest point of the town is located on this hill, at 520m high.
The hills around Nice are populated with more exclusive houses than the city center, often with views on the Sea. Cimiez is the closest from the center. That's where the Romans created their city. East, the Mount Boron, topping 200m is a natural border with Villefranche sur Mer. That's where you'll find the most beautiful views on Nice, especially in the morning after sunrise. The observatory is over 300m high, just like the exclusive Rimiez district, North of the town.
The Castle hill beside the harbour is "only" 90m high.
More West, St Pierre de Féric, Ginestière, Fabron, la Lanterne... hills and districts topping small valleys and the Sea.
This relief comes from the fact that Europe and Africa are closing in. Therefore Nice is located in a sismically active area. To know more about the risk and what to do during an earthquake?